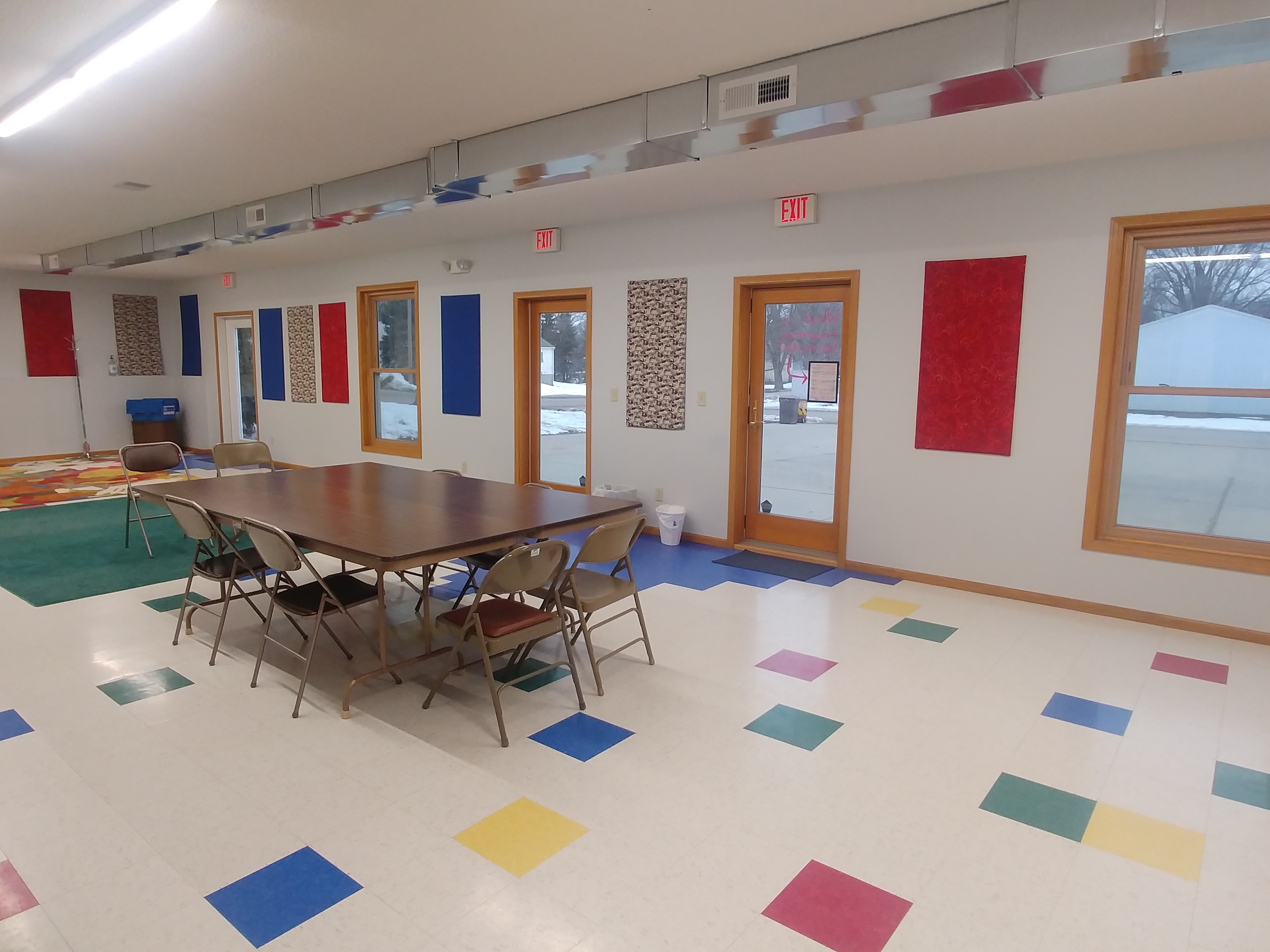 Meeting Room Area
A spacious room at 19 x 51 feet, well-lit and with temperature controls independent of the main library floor. Refurbished 2017 by Friends of the Public Library.
Currently a key is required. We will be moving to electronic coded passwords this year!
---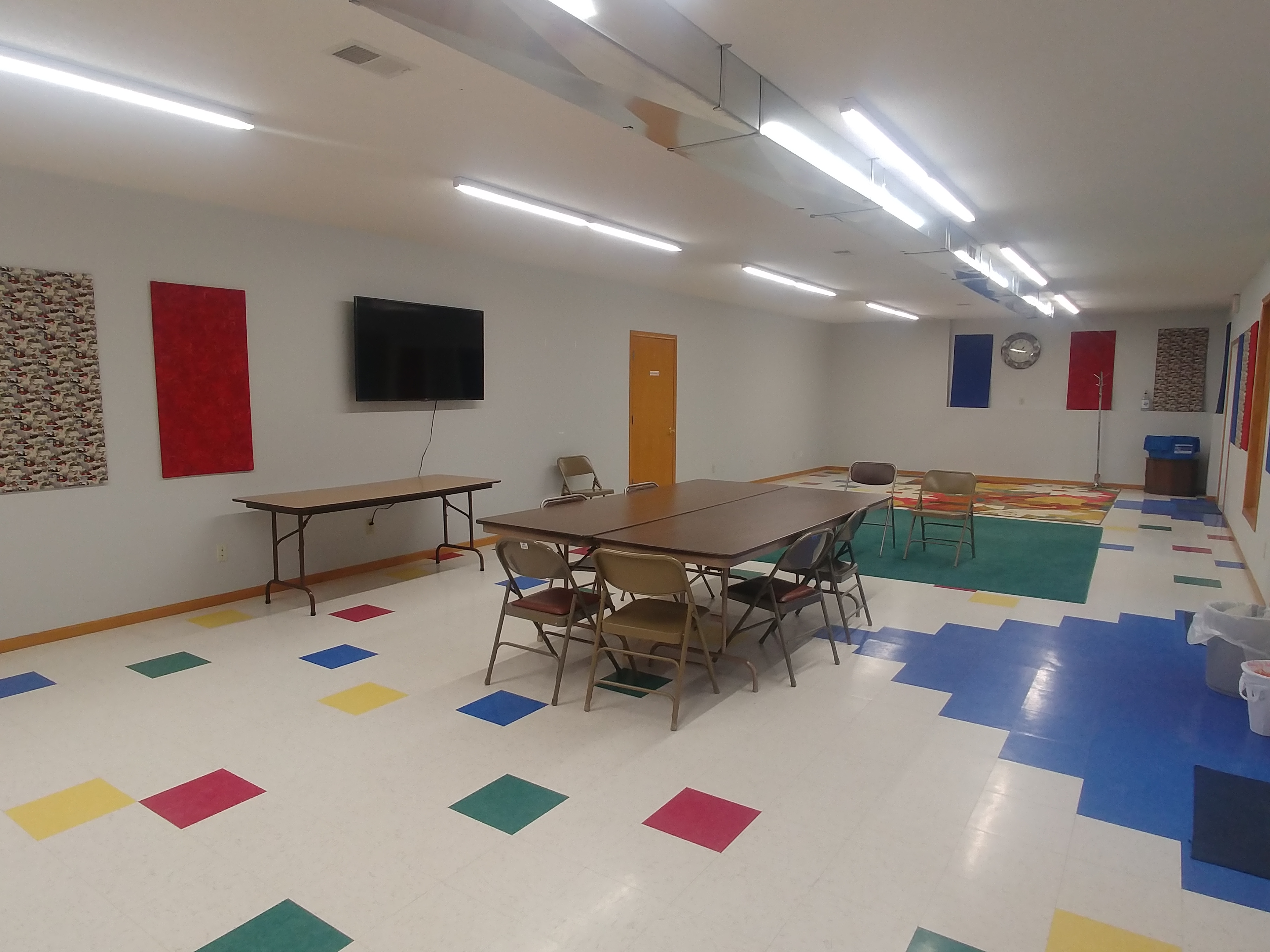 Smart TV
Use a 60" UHD TV with your rental. WiFi & Bluetooth connection enabled: log in to personal streaming accounts or screenshare from a smart device. You can also hook up electronics to the standard USB & HDMI ports for presentations, movies, & video games.
Sponsored by Friends of the Public Library.
---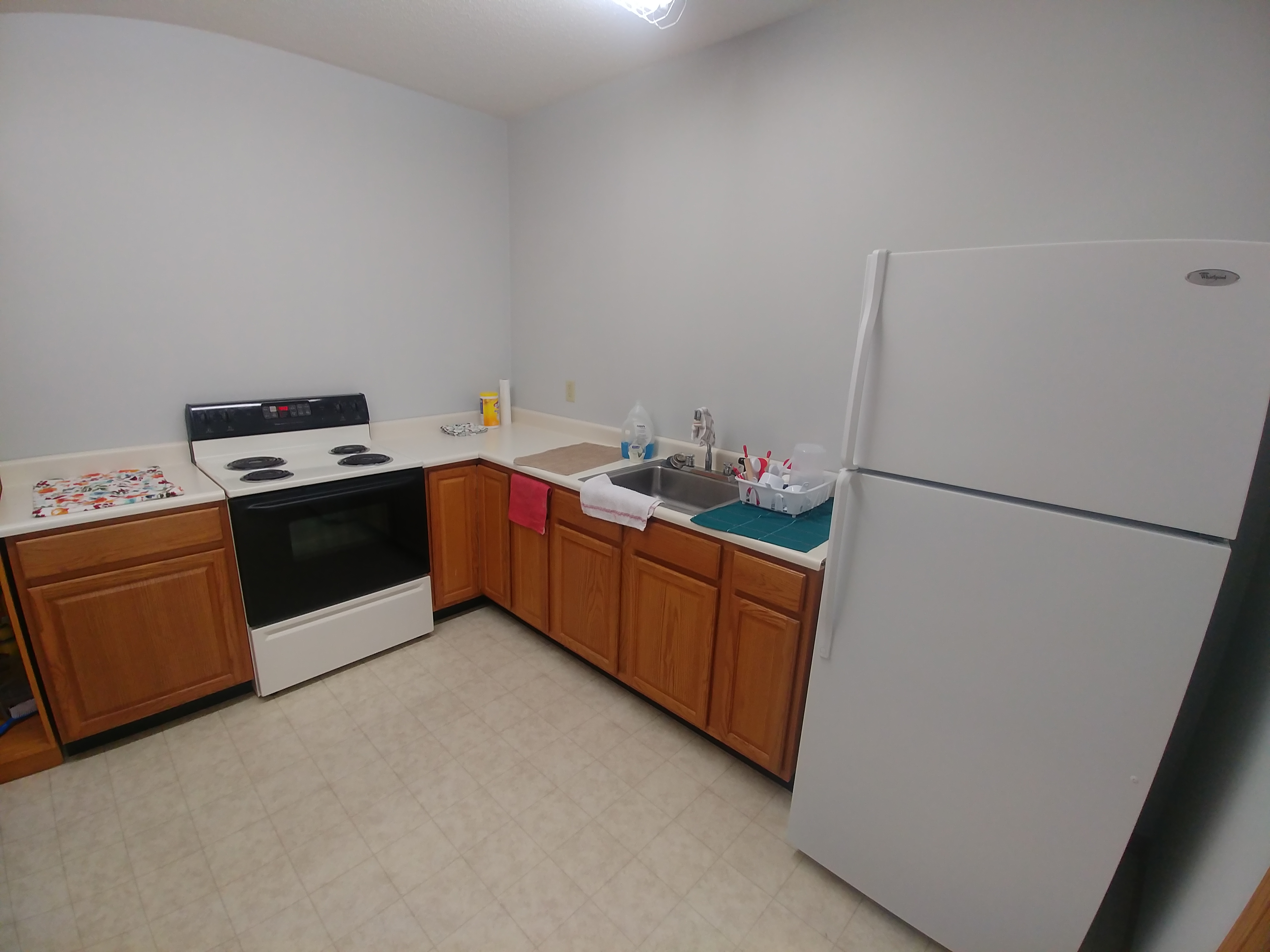 Kitchenette
Be sure to bring your dining ware! All appliances are open for public use.
---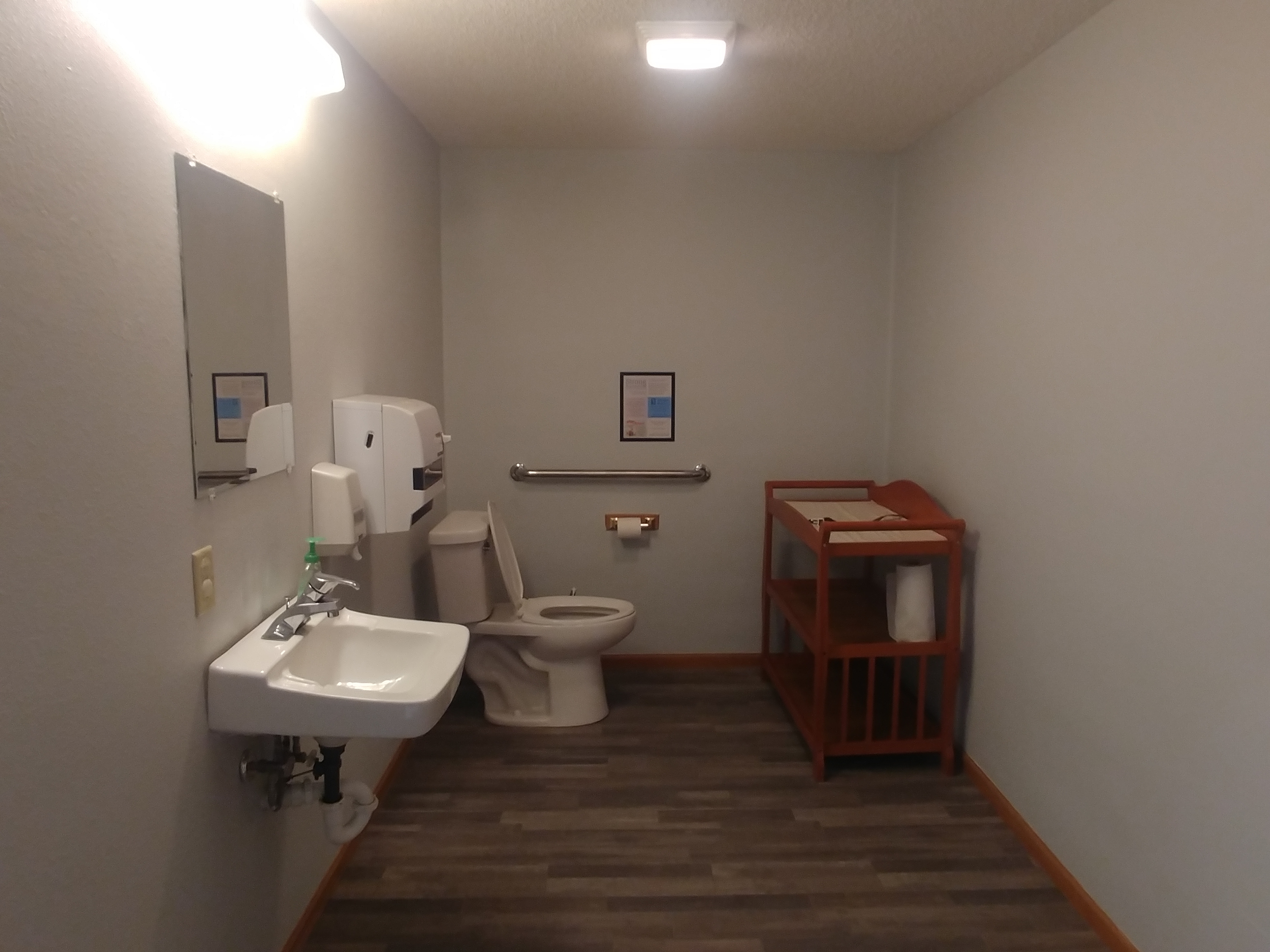 Restrooms
2 available, baby changing table & ADA handrails included.
---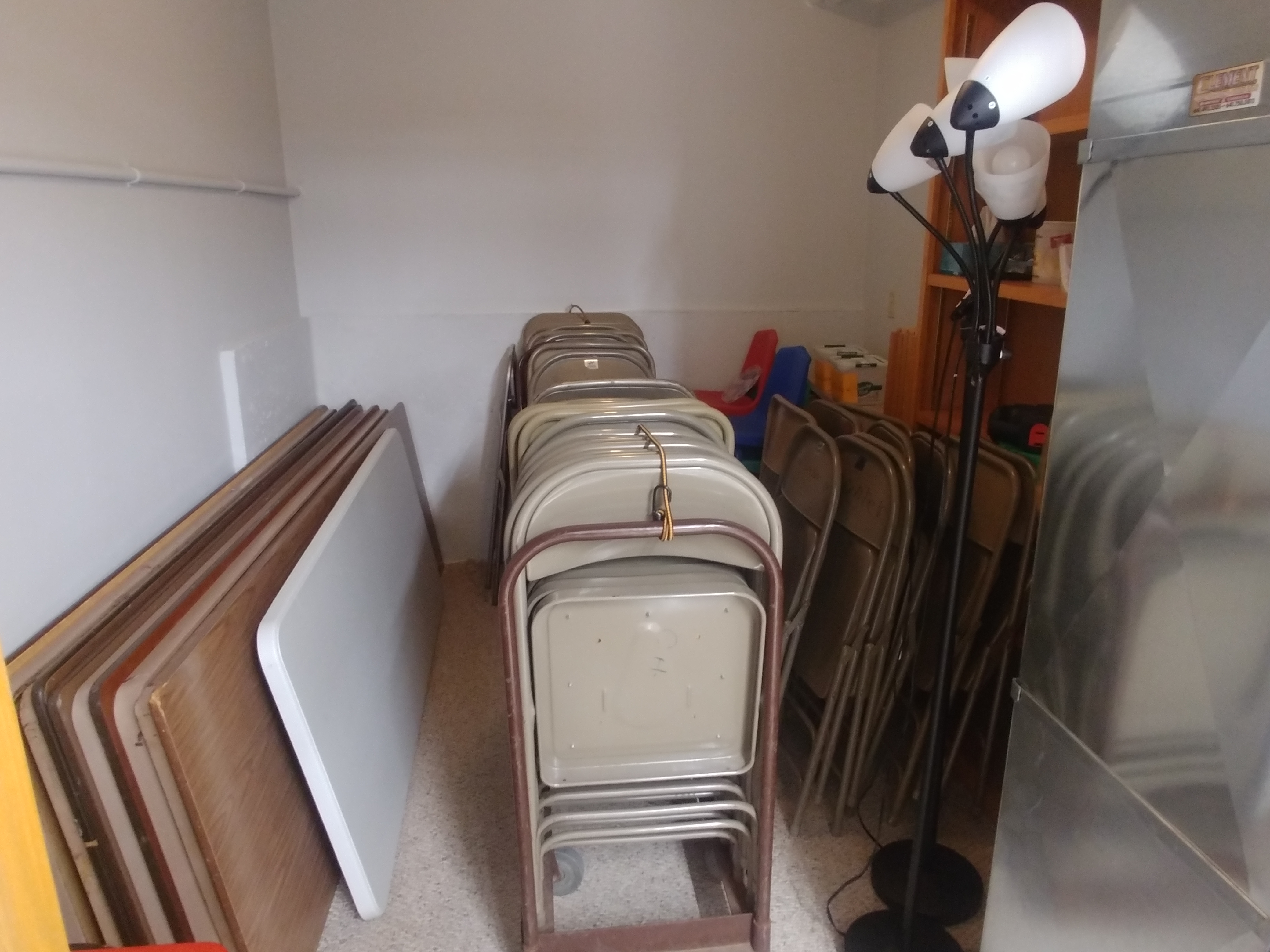 Storage Closet
Extra tables & chairs for rentals.
Reset the room using the posted layout & return the room temperature to its preset when done.